Overview
Offering a new perspective on development, this course shares a concept which combines both Eastern and Western knowledge and understanding. It is presented half through video and half through follow-along reading materials, in a comprehensive learning experience that offers practical approaches to support healthy baby development, parents, and families.

In the first year of life, an important development window occurs, as key sensory-motor milestones and our emerging meridian blueprint start to lay the foundations for future development.

The Developmental Concept aims to bring the Western knowledge of neuroscience, developmental physiology and psychology into alignment with the knowledge and experience of Eastern Medicine and meridian theory.

When viewed together as a holistic concept, we can also gain insights into themes which link our early development to topics and presentations in our later school years or adult life. This course starts at the beginning phase of life in the world, learning what it means to 'find our centre' and our sense of boundaries and how to support this.

You may be a practitioner working with babies and children, or have an interest in the topic of development. The course comprises practical and theoretical information along with comprehensive notes.

It is also accessible for interested parents and care-givers, with practical support such as handling methods and tips for baby's everyday life.

The Developmental Concept is the result of many years of research and clinical experience by Karin Kalbantner-Wernicke and Dr Thomas Wernicke.
Learning Objectives
Understand links between early development and difficulties in later years.
Learn some 'everyday' tips that will help support baby at this stage.
Gain a basic understanding of infant development from the Eastern and Western view in the first few months of a newborn.
Develop awareness of KISS Syndrome and how it presents.
Gain an understanding of the philosophy and overview of the Developmental Concept.
Learn appropriate handling methods.
Identify the group of meridians which comprise the Front Family.
Describe some of the key themes which relate to the developmental concept Finding the Centre and the topic of the Front Family.
Be able to offer supportive suggestions for parents which connect to this developmental topic.
Your Teacher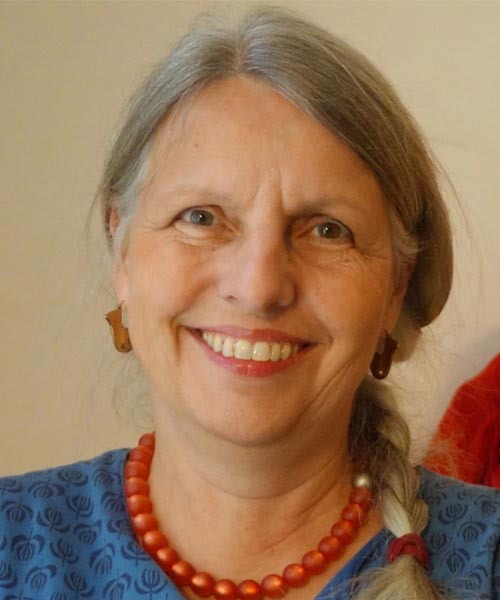 Karin Kalbantner-Wernicke
Karin Kalbantner-Wernicke is a Shiatsu teacher and children Physical Therapist. She is Program Coordinator and Lecturer for University Certification Program. Since over 30 years her work as a lecturer takes her abroad on a regular basis to many European countries, to the US, Japan, and Australia.
Category
Pediatrics
Tags
Pediatrics
Development
Infants
Hyperactive Children