Overview
This course consists of thirty videos. It starts with two introductory practices - the first to mobilise the joints of the body and the second to cultivate the 'qigong state - characterised by deep integration of body, breath and mind. Each of the eight moves of the baduanjin (eight pieces of brocade or eight silken movements) is then explored in detail, starting with preparatory neigong (internal skill) practices to deepen understanding of each move. Once each move is learned, you can join in with the video exhibiting the smooth sequence of the whole form.

Additional videos discuss the practicalities of regular practice, how to develop lower abdominal (dantian) breathing, how to practise core qigong standing and much more, including an exploration of the history of qigong and an overview of why it is such a profound practice.

What students said about Peter's previous course (taichi shibashi qigong):

"This course is has gone way behind my expectations and loving the process! Very clear in your delivery and loving it. I'm very grateful to you for putting this course out there. I'm feeling very blessed to have found it. Thanks"

"My expectations were high – this course is exceeding them!"

"Really loving this course. The pace and clarity are exceptional."

"Peter is an amazing teacher. thank you so very much!"

"This course is life-changing and a true gift to all who are blessed to discover and practice it."
Learning Objectives
Develop a deep, lived experience of yinyang and the channels and organs of the body.
Develop strength, resilience, assertiveness, balance, elasticity, free flow and wellbeing.
Build your health, your aliveness (qi), and your connection to nature and the Dao.
Your Teacher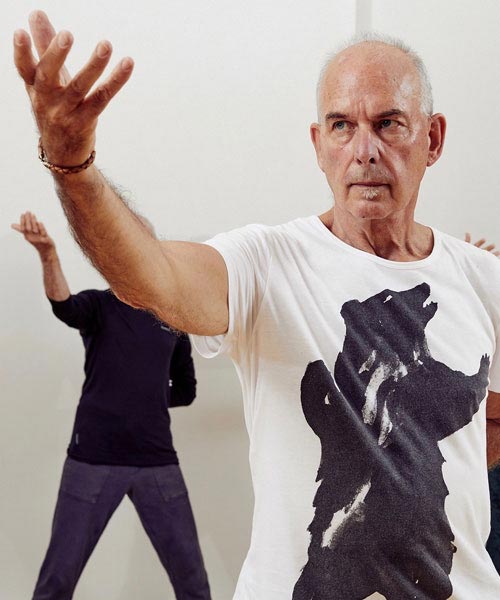 Peter Deadman
Peter Deadman has practised, taught and written about Chinese medicine and health cultivation traditions for nearly fifty years. He has practised qigong for thirty years.
Category
Meditation & Qi Gong
Tags
Eight Silken Movements
Dantian Breathing
Health
Peter Deadman
Breathing
Self-Cultivation
Yangsheng
Baduanjin
QiGong
Eight Pieces Of Brocade